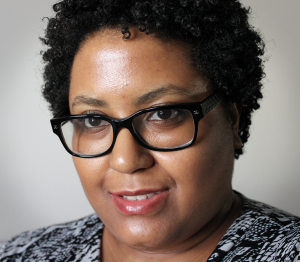 Chanelle Schneider
#GenYChat Founder, Community Manager, Digital Marketing Consultant
Chanelle Schneider has experience in customer service, research, event planning, marketing, copy writing, graphic design and community management. Chanelle is an ambitious, articulate creator of content and an effective branding strategist. Chanelle's skills are ideally suited to corporations positioned to fully utilize social media to extend both brand and online influence through targeted digital communication. Chanelle was most recently the Community Manager for My Rising Tide through 2013.
Chanelle joined The Opportunities Project in July 2011 as a Consultant to the Teach Newark social recruiting campaign. Chanelle served as the Community Manager and Strategist, aiding in the execution of the social arm of a multi-pronged rebranding and recruiting campaign designed to improve the lives of Newark Public School students through hiring dedicated, knowledgeable teachers.
Prior to joining The Opportunities Project team, Chanelle served as a Consultant on the Honda Civic Study Break Event where she was responsible for creating and executing a targeted marketing plan, writing social marketing copy, and analyzing key performance indicators.
Chanelle is also learning French and is conversational in Spanish.