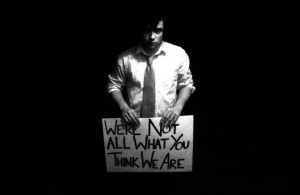 I'm an avid user of social media. Having recently developed a community for Generation Y (

#GenYChat

) to come together to discuss a range of topics, I've been learning quite a bit about marketing and brand building. I've introduced three new Gen Y young people to Twitter in the past month by convincing them of the benefits of Twitter over Facebook; and, I've been blamed by one for making them addicted to it. From the engagement I've done on Twitter in just one year, I've written guest posts for

GenYJourney
,
GenerationMeh
,
REmployable
,
Black n Bougie
, and the
Philly Voice
. I've become an editor and contributor for Young Writer's Block where I also created an
E-Book
of the site's most popular posts to aid in marketing the contributing writers to a wider audience.
I've contributed to
Daily Venus Diva
and am currently a virtual intern for
The Gemini Mag
, working to design the company blog. I recently became a
DC Social Media Examiner
for Examiner.com and will be working with another company to build their social media presence in the next year.
Even through all of these successes I can't help but lose my confidence when applying for jobs. Before I became involved with Twitter and social media in general, I applied to many jobs, went on a few interviews, and was rejected for almost everything I applied for in my desired field. Consequently, I began to think I wasn't good enough for these jobs. Now that I've immersed myself in my dream career, (I've also started writing a script, which has been a dream of mine for a long time), I am whole-heartedly convinced that this is where I need to be and the field I need to work in. Helping people help themselves is where I flourish and what I am passionate about. My question is…how do I get there from here?
How were you able to get a position in your desired field where you could make a living doing what you loved? GenY has an especially hard time convincing employers of their potential. How can this be overcome?