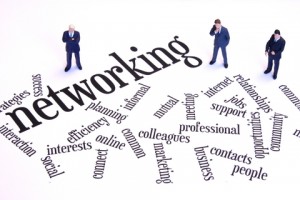 Yasmin is a Singaporean Gen Y, 7 months into her first and current full-time job. She studied in Germany, majoring for 3 years in psychology for Bachelor?s and 1 year in business for Masters. Her boss only knew about these degrees after hiring her. When Yasmin is not handling operations, sales and marketing at work, she uses social media to advance and promote her company. Yasmin values the insights she gets from #genychat every week, enjoys meaningful conversations with friends, family and strangers, and loves a good laugh whenever possible.
The Job Search Searching for a job is like looking for someone to settle down with. You could go at it with a rational mind, listing and prioritizing criteria. Or you could be caught unaware. The latter was how I came upon my current and first full-time job – accidental and unexpected. Like most graduates, I started my job search 6 months before graduating from business school. It was a somber, almost soul-less routine: log on to jobsite portals, click on posts that were appealing, mass-submit my resume, attach custom-fitted cover letters, all bearing a carpe diem complex. The mindset I had then was to aim for a job in a multi-national corporation (MNC) or brandgiant. Typical, right? Graduation came and went, and I was still jobless. It was mid-2009 and I had little luck searching for a job in Europe with my profile: no full-time job experience, conversational German language skills at best. I might as well have saved myself from getting an MBA because it seemed as if the degree didn?t help my case. My professional expat desires ended prematurely and I flew back home to my motherland – Singapore. I persisted with my online job search routine and nearly secured a position at a well-known MNC in Malaysia. To my dismay, employment permit legal issues became a huge stumbling block, forcing myself to limit my work opportunities to Singapore.
I applied for positions in the government sector. After a long and tedious interview process, I won over the recruiting team at one of the ministries. The highly confidential and sensitive nature of the ministry necessitated background checks on every new recruit. But 4 months passed and I had yet to receive the go-ahead to start work. During this 4-month wait, I reconnected with old friends with whom I had lost touch when I studied overseas.
While reminiscing over coffee and cake, my dear friend, whom I have known since 2001, mentioned in passing that her boss was "looking for someone to help him with marketing; would you be interested?" To date, I still remember my train of thought at that moment. I thought, "Ah why not? I'm so bored, waiting around for the ministry job. So, I came down to her office, met her boss, was charmed by the company and what it did, saw the immense value I could bring to the organization, and had a great laugh and conversation with the boss. I knew in my heart that I would be working for him.
I have been with Arrows With Soul since December 2009. My experience so far has been unrivaled and unparalleled by any cushy, MNC, corporate giant job I could have. How so, you say? My input to this company extends beyond just marketing. I learn the ropes of having a business from the CEO himself. I get to shadow him nearly every working day. He nurtures me professionally, giving advice and encouragement as a mentor would. My input and opinion is valued, challenged and tested, every day. How many employees can say this?
It was at least a year's long search for that right job, of which three-quarters of the time, I was doing a monotonous and impassioned job hunt. At the risk of being dramatic, I believe that this job found me, and it didn't require a job portal, cover letter or resume for it to happen, but a cultivated relationship and personal, heartfelt conversation. I want to share this experience because I know and understand how discouraging and hopeless the job search can be, after countless automated reject emails, letters and non-responses. But take it from me, reader, that there is light at the end of the tunnel. And more often than not, it shines when you least expect it.
You Might Like...