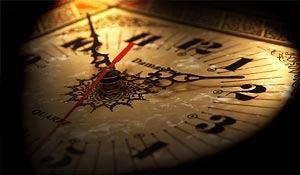 No book I've seen yet can teach you how to keep going on a daily basis the way tweets from other bloggers can. A constant source of inspiration, watching people tweet about working in their various industries when it's 2 in the morning makes you feel less alone in the world when you don't know why you're doing what you're doing.
The nagging ghost of failure yet to be often prevented me from writing in the past and still does from time to time. It's even working on me a little bit while writing this post. When I start to see myself doing the following things, though, I stop, regroup, and focus on the task at hand until it is complete:
Tweeting too much In building a brand via any social networking platform it is vital to communicate with people and not solely to them. This is an element that scares businesses away from using social media because they see it as a time drain. Waste of time = waste of money. How do you know when to stop? This story of a painter and his window who stopped painting to communicate with his audience helps. You know when to stop when you're not producing anything. Networking is great, but you must maintain the product.
Singing songs from my Blip.fm playlist I listen to music when I'm writing all the time. The only time it becomes a deterrent is when I actually start listening to the song. Once it's no longer background noise that is drowning out unfocused thoughts or distracting background noises around me, I have to put down the headphones. I actually had to do this a few minutes ago as I started belting out a Whitney Houston song.
Playing with my hair I love my hair. I love twisting my hair…while I'm sitting in front of my laptop…when I should be typing. Yea…it's a problem. When I get stuck and start thinking of the next sentence instead of just letting the inspiration flow through me, I start playing with my hair.
Eating When I'm in the zone and having a good writing day, I can go for hours and hours without eating. When I'm not, I always want a snack. Whenever I am feeling that I am on the right track with my career, I feel successful. That successful feeling defeats the failure ghost and keeps me in the zone. If I'm confused and concerned because I don't know what my next step will be, I'm back in the failure zone.
Tabbing through open pages The ability to keep multiple pages open is a blessing and a curse for me. Tabs are even worse. Give me the ability to organize my multiple open pages into specific tabs related to specific windows and I'm a kid in a candy store. I'm usually very productive as a result of this functionality. Usually. When I start roaming through my open windows and tabs aimlessly, I know the ghost is near.
Watching TV What GenY'er actually watches TV these days? It's on, but it's on in the background while we do whatever it is that we're doing on the computer or on our phone. If I am ever doing nothing but sitting and watching television, I have to remind myself of my accomplishments.
When I first started writing this blog, I wrote about failure and motivation because I needed to get beyond personal roadblocks that I was experiencing. Recently, I was able to share a post on being a fofnoficator. One of my goals with starting There From Here was to help others get beyond their personal struggles to the place where they saw themselves but had no idea how to get there. After I shared the post, the person I spoke with had a moment of inspiration.
The key to getting beyond feelings of doubt is to realize that no one is as perfect as you think they are. They don't have amazing experiences every day. Nothing comes to them extremely easily. They had to work just as hard and strategically as you will have to in order to get where you want to be. The difference between them and you is that they believed in themselves enough to act on their inspirational thoughts on a daily basis.
Share your story. Do you have days when you feel the failure ghost near? How do you get beyond it?