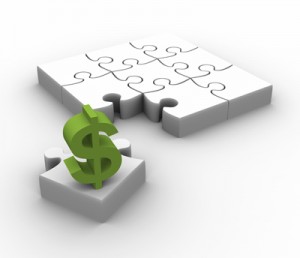 Blake McCammon, is an intern at Xceptional HR. Connect with Blake on LinkedIn, Twitter, and Facebook.  Blake is a recent grad of Northeastern State University with a degree in Business Administration.  During school he created and managed his university's social media strategy.
Every week, I hear someone comment on the topic "Is a college
education
worth it?" or "Is it all about the money?" These two topics are referenced in the media, in real life, and usually during any action you perform during the day. We live in a world that has been consumed by the need for cash. How much will the groceries cost? Will we have enough money to pay the car insurance this month? Since the time we were old enough to get an allowance to the time we start living on social security (or lack thereof) we will always be thinking of money.
This topic is so important because no matter who you are or where you live, money will always be an issue. From rich to poor, I think you will always have the issue in the back or forefront of your mind. As for me, I am a new college graduate that unfortunately has to balance monthly expenditures and fun money. Like others, I wish I had a million dollars and didn't have to balance and could spend without thinking. In 2008, The Guardian estimated that there were only 10 million "US-Dollar Millionaires" which is a small percentage compared to the global population.
Looking at this issue from a personal standpoint, I was out of a job for two months. Through that two month stretch, money was the only thing on my mind. Would I be able to pay my bills on time? Will I have to move back in with my
parents
? I find myself itemizing every single purchase. I've learned that I will probably be doing that the rest of my life so it's better not to stress out over something you are working on to fix. My parents came through for me more than ever. I have been able to rely on them when I was in a pinch and they delivered, to which I am very thankful for.
The biggest piece of
advice
I can give someone that I strived for was living within my means. I couldn't go out every weekend to have fun nor could I eat out every night.  I had to suck it up and live on ramen noodles and anything my sister decided to buy at the grocery store. It wasn't that I suffered, because I know people live on much less, but it was a shock to me. In my four years of college, I lived like money grew on trees and now I was hoping I could scrape together enough change to pay the Sonic girl.
Since graduating, money has been nothing but a hassle. The first time ever being late on a payment happened this month and that's only because I just recently found a job. My biggest mistake in this entire ordeal was not getting a job fast enough. I waited out for a job that I wanted over a job that would've paid the bills. The second piece of advice I could give any new college graduate or someone that has lost their job is if you can't afford to not have a job, go work at Wal-Mart or another job that'll give you the flexibility to look for others.
Living within your means and not being afraid to work at Wal-Mart are the best pieces of advice I could give someone when out of a job if not for the first time, but for the second, third, or fourth (if it's this much, you are doing something wrong! Ha).
I was watching King of Queens the other night and the episode highlighted when Doug's company went on strike and when it was finally over, they got an 8% pay increase. His father yelled "Is it all about the money!" Well, is it? What do you think? Is it all about the money or is it simply just living within your means? Can you do so without an income?
You Might Like...