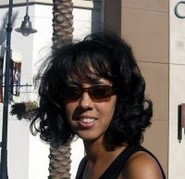 In my youth, I was an intern. But as I often do, I went about the whole thing backwards. I originally received a degree in graphic design and immediately started with a firm in my home town. After just a few months, I realized that sitting behind the computer ever day rearranging page numbers for a parts catalog was boring. I left that job and went back to school to find myself. So, although, technically, my public relations internship did not lead to my first job (Nordstrom & Hot Dog on a Stick do not count) when I finally got around to interning, it launched what has been a fascinating and rewarding career.
Growing up, I had always thought that I wanted to work in the glamorous Advertising business, and pursuing a degree in the then new area of computer design seemed an ideal entre. I was working in a community relations role at a group of newspapers when I went back to school. It was this position that led me to consider communications: hands on experience that advertising doesn't work, but PR does. I changed my major to Communications and took the next available class. My professor advised me to research a request for an intern from Jane Ayer Public Relations. I interned for the spring semester (receiving course credit for something) and Jane herself hired me in June. That was my first real PR job and one that I had for three years, officially launching my PR career.
You will read a lot about the value of internships; the "real" experience, networking, and professional understanding. Or you may read about the pitfalls of internships; the maltreatment, the boring work, and the legalities of not being paid.
The truth is your internship is often what you make of it. Sure there is always going to be the rare creepy boss who makes interns cut the tags out of his underwear, or the crazy lady who screams at you when you ask questions, but most companies are making at least a minimal effort to fulfill the unwritten internship promise: You do what we say and we will teach you the ropes.
Assuming your intern host company is ethical, compassionate and an actual company, here is what to expect:
1. You are going to be treated very well. Everyone is excited you are there, but not because they are actually excited you are there, but because they want to show you what they know. Grown-ups love teachable moments, and there will be no end to the thrill they will get from being the first person to teach you X, Y or Z. Hint: Be nice and let them teach you things.
2. You will get to see, touch or do something important. It just won't happen very often. Yes, you might get to ride in the elevator with the CEO or be the first outsider (you're not really part of the team) to see the new widget in R & D. Mostly, you will do mundane, administrative, boring things. This is not to demean you; it's just that they have all worked their tails for years to launch this cool new prototype and you are not getting close enough to break it. Hint: Do your mundane work with flair and enthusiasm. It really will make your day better and help you stand out.
3. Your ideas will be heard and enthusiastically encouraged because most people really want you to feel smart. Then, they will go back to doing things exactly how they were before you got there. Hint: Don't be offended if your idea is not used or implemented. It takes a tremendous amount of effort from a lot of people to change or sway a company's culture. It's not you, it's them.
4. You will have brilliant insights to what will make you successful in your chosen field. Then you will be depressed because you will find out that it has nothing to do with your expensive degree. The truth is that in most companies the people who get ahead, or are in-charge, or make the most money, are not necessarily the smartest, most educated, well trained ones. People get ahead because they are mean and others are afraid of them or because they are pushy, so they forcibly get their way. Other people (hopefully the majority) get ahead because they have great people skills, understand how to motivate and manage a team, or are passionate beyond belief so you have no choice but to follow them. None of those winning (or hateful) qualities will be hand-delivered with your diploma. Hint: Use your internship to work on your soft skills as much as you work on the technical aspects of your job.
5. You will finally get to show what a great leader, manager, worker, thinker, and doer you are. But, the person who will notice it the most is you. Your internship is as focused on learning about yourself within your chosen professional environment as it is about you learning about that profession. You need to learn what it feels like to dress professionally every day or to drink coffee without spilling it on your shirt or to sit through meetings without any snacks or earbuds. You have to feel the dip in motivation when you realize you are sharing a cubicle with a dolt or the elation of hitting upon a massively creative idea during a brainstorming session. Hint: The people you work with and the culture you are in will have a much more profound impact on your career than the actual work.
As you travel the internship path, remember what Albert Einstein said: "The only thing that interferes with my learning is my education." Use your internship to learn, but make it about you, not just the job.

Julia Zunich co-founded Z Group PR as a freelance consultancy in 2001 after years working with communications teams and public relations agencies. Ms. Zunich began her career as a community relations coordinator with newspaper group Brentwood Media Group and has worked with such firms as Jane Ayer Public Relations, BizRate.com (Shopzilla), B2PR, iVillage.com, Victor Valley Water District, Stantec, and USS Corp. Bringing many years of experience as a media relations specialist, Julia has a proven ability to secure media coverage – from local television to national news outlets. Her poise, writing skills, special events planning, and media training experience make her indispensable to Z Group PR clients.
You Might Like...