Why are adult internships so much more difficult to find?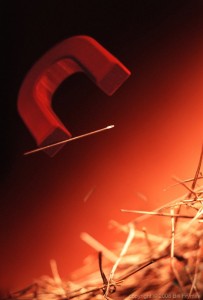 I thought someone would have bought the domain for adultinternships.com by now. Especially in this economy, it just seems like a good idea. The phrase "adult internships", however, gets 210 global monthly searches according to Google AdWords. This is a topic that is clearly not on the minds of many across the world. The phrase "paid summer internships for college students" gets 380 more searches per month. If an internship is considered the springboard to a successful career, why are so many leaving it only to college students?
Those of us who truly need the mentoring, support, and experience provided through an internship are the non-graduates who likely could not or did not take on internships during college because they had to earn money.
"Q4: If you must have a paid internship, go after the larger companies w/really competitive hiring processes. #InternChat"

"Q5: YES! It's not about the money – think of it as a class, the best class you will ever take! #internchat"
Really? That's the advice to give to someone who is getting pressure from their family to make money and become successful? Let me tell you how that reads to someone in this position: If your family isn't able to give you money and you have to make your own, take a lot of your time to compete against all the others for a position that you don't have the connections for anyway.
Maybe it's just me, but the lack of dedicated interest in helping non-graduates who are out of school find internships is appalling. In the United States our education system is on a decline. Students are still dropping out of high school and leaving college before they get their degree; and, these numbers are disproportionately high in the minority community. Whereas programs are set up to help college students find internships, those outside of college are left to their own devices. This sets up a privileged system where certain people must fight harder than the rest. Some say that's how it should be.
This gentleman wanted to start his career over. He wanted to do work that he was passionate about, but "[h]e did an Internet search for adult internships but found no short-term opportunities." He had the resources to start his own company, though. He is part of a generation that is increasingly funding their own ventures due to the lack of inroads in the current market.
If anyone wonders why Generation Y is the most entrepreneurial generation to date, then look to both our education system and company HR departments for the answer. Not an athlete or scholarship student? You're likely falling through the cracks at your college; and, your resume will be quickly tossed by an HR department instructed to hire only those with degrees. For this reason I am inspired by films like Waiting for Superman and The Lemonade Movie. I'm all for Obama's plan to educate America, but let's get some help for the forgotten middle child – the one who knows the career they want but doesn't yet have the means to get there.
Like a magnet makes it easier to pull out the needle, companies should provide the real world equivalent for adults searching for internships.