All Paper.li needs is one recommendation from a Social Media Influencer for people to stop hating it. I don't see the difference between a re-tweet that credits the author and a tweet from a Paper.li daily. Did you know that the people who sign up for these dailies don't choose the content? The content gets pulled into the newspaper-style site much like any RSS reader, and the names that are tweeted are chosen by Paper.li's algorithm. Do you use Google Reader? Do you RT other people's content? Do you look for updates from an influencer's blog just to send it through Twitter via a "Amazing post from @someone on how to be awesome"? I took a sample of my own Twitter timeline. It includes approximately 2000 tweets spanning a 40 minute time period. I suggest those who "hate" the dailies do the same to see just how many re-tweets show up in their timeline because it's, essentially, the same idea. At least this site allows you to go to one place to look at all the content.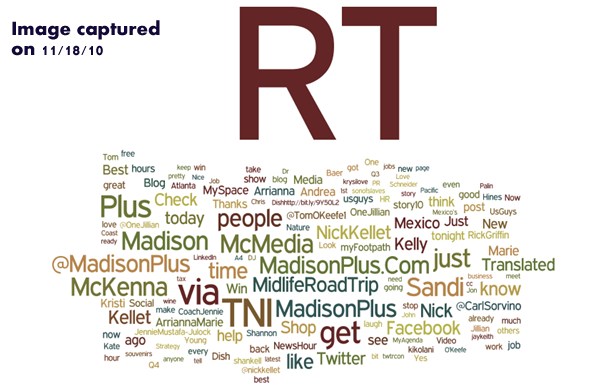 Here are some things to consider:
A tweet from Paper.Li often connects you to people who you may not know
A tweet from Paper.Li likely features content that you're associated with through a similar hashtag or follower. It might be worthwhile to check it out.
If you use a third party application such as TweetDeck, you.can.filter.it.out. Just use the global filter and filter "paper.li" as a source.
You can stop the mentions by sending a tweet to @NewsCrier
People are entitled to like what they like. You're entitled to complain. What is the use of complaining, though, if you don't find a solution to your problem? I don't like seeing certain trending topics or words showing up in my timeline, so into the global filter they go. I don't offend the people who might actually like following me and sharing my content by ranting about something that, ultimately, helps aggregate all the great links that are tweeted on a daily basis.
Oh. One more thing for people who are fans of "do follow" links: Try checking your Firefox or Chrome SEO extension to see if any of the links in Paper.li are no follow.