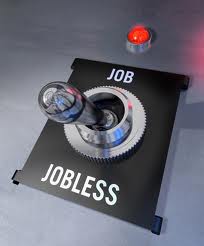 The scene: Sitting around with family while everyone is discussing their purchases or upcoming vacations.
The day: November 26. The day after Thanksgiving. Better known as Black Friday.
The problem: You're unemployed.
You can't participate in the conversation because it's incredible uncomfortable. You're doing everything in your power to find a job, but you just can't seem to find a good fit quite yet. A great fit is important to you because you've already spent years delaying your life and career by job hopping from one bad fit to another. Meanwhile, it seems that every few minutes new Twitter updates come in from your network detailing their #blackfriday #win of the day. This can be demoralizing for someone not in a position to make any bargain purchases.
How does Black Friday make you feel? Any tips for dealing with the uncomfort?
You Might Like...