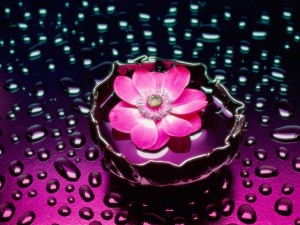 The Story
Pause for a moment. Take a deep breath. Now, picture yourself as a single 26 year old, living in your Mom's house with no degree and no job. You were a stellar student in high school. At seventeen years old you graduated with a 4.0 GPA. Your family had such high hopes for you. Being the first in your immediate family to go to college you wanted and expected to hold that diploma in your hands four years later with your family standing by your side at your graduation. Four years passed without a degree. A fifth year passed. Half of the sixth year passed and you were finally leaving school – to go back home – without a degree. The expectation your family had for you is gone. The pride they felt has turned to disappointment; and, all you can do is stare out the window on the passenger side of your mother's car, and wonder what the hell happened to the life you were supposed to have.
How do you feel? How do you think most American children would feel?

I left school at 24 years old because I could no longer afford to attend. I couldn't get a loan. I had no one to co-sign. Most scholarships weren't an option, leaving me with a defeated feeling; and, I didn't know enough about grants at the time. I tried everything I knew at that point in time to help myself, including seeking resources through the financial aid department. They were always so busy and kept sending me in circles through different campus departments. It didn't feel as though they wanted to help me. Looking back on it now, I realize I was playing the victim role. I wish my eyesight was as clear as my hindsight. Things only got worse as I watched people who started school after me graduate before me. I've congratulated friends who have received their Master's degrees before I've even completed my bachelor's degrees. I was going for a B.A. in Philosophy and a B.A. in Media & Communication Studies. I wanted to be a screenwriter equipped to write stories that got to the root of individual human nature and explained this nature within a societal context. Lack of direction early on and financial struggles later proved a terrible mix.
Toss some jealousy and a bit of envy into a sachet and stir.
I spent a great deal of time – one year and three months – spinning my wheels, trying to gain traction and get on a path towards identifying my goals and pursuing them. In that time I worked at a very part time job where I traveled 4 hours each direction by public transportation just to work a 4 or 5 hour shift. After 3 months I moved from that job to a temporary office job where I sent faxes, did data entry and called doctor's offices to track down insurance information. What I learned from those positions carried me into my next job.
I learned that I love collaborating on a task with a team while completing my tasks individually to benefit the group. I also learned that I hate having to sit all day with no opportunity to move around. Two months after the temporary job ended I was employed with a retail company where I was promised a promotion within three months. Well, the person who promised me that promotion left the company in the same month I was to get the promotion. Two years later I left the company having received no promotion due to constant changes in management. More, I had developed a strong grasp on what I wanted to do with my life and the fervor to achieve those goals.
Take out the sachet of jealousy and envy.
Life Lessons Learned
I finally stopped playing the victim and learned to see my life from a new perspective. If I was going to succeed, I'd have to stop meditating on negative circumstances and laugh. I started realizing that everything that has happened and will happen makes life more interesting. So, I genuinely laugh at things that go wrong because being angry takes too much energy. Of course, I do have my moments like anyone else, but I don't make a habit of lingering on the negativity.
I became purposeful with my days. I honed in on exactly what it was I wanted to do and started trying to find ways to do it on my own since I couldn't seem to get a job doing it and, really, if I couldn't do it on my own, why would I be able to do it in a job? In March 2009 I discovered Twitter. In May 2009 I started a blog. I started There From Here to see how serious I would be about writing. I had a few hiccups along the way where I stopped blogging for a month or two at a time; but, I always came back to it. I started learning terms such as personal branding, search engine optimization, and Twitter chats. I became acquainted with LinkedIn and Brazen Careerist. I've learned the importance of analyzing your blog's metrics. By September 2009 I noticed a trend in chats and comments on Twitter discussing the "problem with Generation Y".
Nowhere in any of these generalizations had I seen myself represented. Knowing that there had to be others out there like me, I set out to create a chat that would dispel these stereotypes and work towards building solutions for improvement. #GenYChat went through many processes of evolution but is still going strong today having reached a record of 701 tweets recently with our co-host: CEO of YouTern, Mark Babbitt. (Update: We recently crossed that record with 1072 tweets during #genychat)
In my time experimenting with social media, I have learned much about myself and other people. I have learned that there are, indeed, people who want the world but aren't utilizing the tools in front of them to get it; I have learned that there are people other than Bill Gates and entertainers or athletes who have become quite successful without having a degree; I have learned that there are many people out there who want to help you, but they are not going to tell you exactly what to do. The lesson that has had the strongest impact on me, though, has been the realization of the privileged manner in which many speak with respect to higher education and employability.
Career advice is given on a constant basis on Twitter in blogs through articles like: How Twitter got me a job and How I used Facebook ads to get a job, or through advice in Twitter chats such as: Answer questions on LinkedIn to establish yourself as knowledgeable. Many times, though, people give their advice stating what college graduates should do to become successful. I once thought that this might be an unconscious, involuntary response borne out of habit, thus establishing the basis for the privilege argument. However, I recently received a word of advice that shocked me into a new reality: advertisers aren't targeting people without degrees; and, even people without degrees aren't looking to people without degrees for help on reaching their goals. I already knew that employers, and, therefore, recruiters were lining their birdcages with resumes from people without degrees, but this new bit of information was truly disheartening. Essentially, your measure of worth has the possession of a college degree as its starting point.
My parents always complained about me being "hard-headed". I like to call it persistent, though. I want to know the reason why I'm to do or believe something before I do or believe it. Like Socrates, I know that I do not know everything, so, I ask questions to derive meaning and understanding. The phrase: "Do it because I told you so" never really worked for me. Consequently, I am unwilling to believe the notion that people without degrees must struggle, or that people without degrees should have to work harder than the rest of "us". False. The phrase I hate more than anything is "that's just the way the world works." Well, if that's the way the world works, and people make up the world, can't people change the way the world works? I think so.
And, yet, I'm still confronted with this dream…to be continued.