A hat tip goes to Common for inspiring the title. It's true, though, right? Real people interact like real people not salesmen. Marketers must consider the language they use to circulate their messages.
How Do Real People Interact?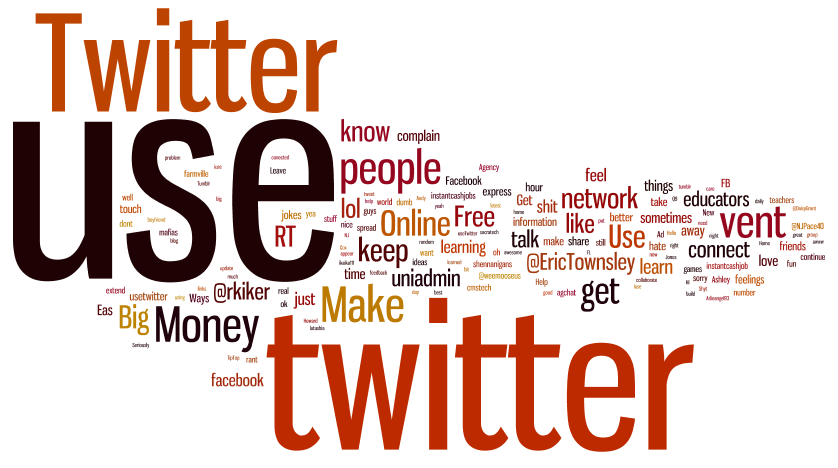 Traditional Marketing Models Don't Work in This Space
Posts with gimmicky headlines are ineffective. Offending people by calling them *ssholes and *ussies is a trend that needs to end. A fine line exists between personality and professionalism in constructing blog posts. I consider it linkbait. Some say the only way to get eyeballs on the page is to write sensational headlines. Eventually, it will get old. Professionalism and the right mix of personality will never get old, though. What else doesn't work: encouraging people to act Black on Twitter. This is not a marketing strategy. This is an offensive method of gaming the system that incorrectly assumes that the only participants of Twitter's trending topics are Black. It does not build trust in your audience.
Remember, social media networking at its core is about the person. Yes, it can also be about building relationships with people who will hopefully be inclined to visit your blog, but no real person wants to think or, more importantly, feel like they are being used. The statement below should elicit a strong negative reaction.

So, how can you effectively use social media to get traffic to your blog?
Get Organic Traffic
Content may be king, and you should write for your audience, but if you don't have an audience yet, you need to implement a certain strategy. Use search engine optimization to identify keywords to use on your site. Organic traffic comes to your blog through search engines. Typical searches for content include multiple keywords to hone in on specific content. Use keywords that people search for in your URL, header tags, and sporadically throughout the post. However, beware of stuffing your post with keywords. This will be very obvious and very inhuman. You can determine what keywords are used by inputting words you think you'll use in your post into sites like:
Be aware of the competition for the keywords. Use a balance of high traffic terms and low traffic terms to bring people to your blog. The more traffic you attract, the higher your posts will rank. The higher your posts rank, the higher your site ranks. The purpose of this site is to share experiences I've had as a non-graduate to inspire and help those in similar situations. I've optimized this site, and you can see There From Here is on page 1 of Google (including a guest post I did for YouTern)
Questions to consider:
What are your goals?
Quantity
If your goal is to get 5,000 followers in a few months, you might it find it difficult by simply sending a message out to your email contacts. Do all of your contacts use social media? How much do they want to be in contact with you? Are you sure these people actually know you and won't mark you as spam? Just having 15,000 email addresses won't guarantee buy-in from all 15,000 or even 5,000.
Quality
If your goal is to make a difference in someone's day, then you will likely find success in using social media. A genuine message from someone who just wants to help will find appeal. People spread content to their friends for many different reasons. Do you want to be the person whose content spreads because people hate it and are laughing at you? There is no guarantee that everyone will like you all of the time, but a good effort goes a long way.
How long have you been on sites like Twitter and Facebook?
Long time but not many friends/followers
One of my favorite songs is Tender Roni by Bobby Brown. Does that mean my account name should be TenderRoni83? If you're not comfortable using your full name, fine. Find something a little bit more professional that accurately reflects how you want people to remember you.
Long time with many friends/followers
Make sure the friends and followers that you have are interested in your message. If you gathered this group by participating in #TwitterAfterDark or trolling Facebook pages and now you want to be a life coach, you might confuse people.
Not long with not many friends/followers
Get to know people first. Participate in industry chats related to your interests on Twitter. The worst thing you can do is setup your page, auto tweet your blog posts, and leave it unattended. This rule doesn't apply to Seth Godin, of course.
I'll be discussing another method of getting traffic in a future post: Circulate posts through social media sites.
Update: After I wrote this post, I read another that eloquently states the logic behind removing word bait from headlines in order to garner clicks