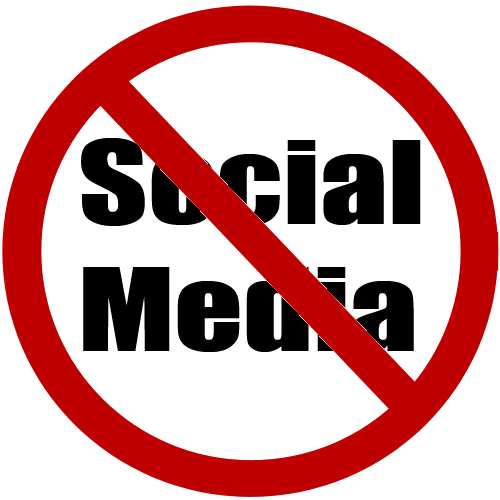 Harrisburg University, a small college located in Pennsylvania recently put its students and faculty on social probation. I can see why this might seem like a good idea, and I had to do something similar when I was in college, but it's a dangerous lesson that doesn't account for the good that can come from social media participation.
Facebook may allow for richer engagement through a broader array of multimedia, but only on Twitter are you able to reach out to anyone (with an unprotected account) and speak to them without the feeling of privacy invasion. Recent changes to Facebook have made it even harder for business page owners to respond to user comments on their own pages.
Despite the stronger potential for conversation on Twitter, the study reported the following habits of students and faculty at Harrisburg:
About two-thirds of respondents said they use Facebook each day, while 10 percent reported daily use of Twitter. Thirteen percent of students said they used Facebook to avoid boredom between classes.

But during the ban, 33 percent of students reported feeling less stressed. Twenty-one percent said they used their normal social networking time to do homework, while 10 percent said they read online news.
66% of students and faculty report using Facebook while only 10% use Twitter. This is a huge missed opportunity.
How are professors preparing their students for networking in the real world if they don't understand and advocate the benefits of Twitter?
Twitter is not the last and final destination for all professional networking but there's a reason people say Facebook is for friends you know and Twitter is for friends you want to know.
As someone who has yet to graduate, Twitter has become my social media dashboard. I open Twitter to read the latest news in politics and entertainment. I share content with others and have meaningful conversations on a daily basis.
Opportunities abound on Twitter that are generally closed off on Facebook. It is so much easier to manage discussions on Twitter using tools that allow for conversation filtering. There is no end to the benefits of Twitter.