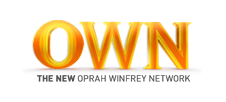 Peter Lauria made a prediction about the success of Oprah Winfrey's OWN Network.

OWN: The Oprah Winfrey Network will be a ratings failure.

As powerful and beloved as Oprah Winfrey is, one person does not a network make—unless you are Keith Olbermann and MSNBC, but that's another story altogether. Already there's been a lot of attention surrounding the Jan. 1 launch of OWN, most of it related to the managerial, financial, and programming problems that have beset the network since its conception in 2007. It's easy for people to "live their best life," as Oprah's motto goes, an hour a day, or even on their own time when they can read O magazine, but no one has the stamina to be their best selves 24 hours a day, seven days a week. And Oprah and Discovery Communications, the talk show host's partner in the network, didn't launch OWN for it to be a mid-tier cable channel. They want it to be B-I-G. It won't be. Despite launching in 85 million homes, the widest distribution ever for a cable network debut, Caris & Company Analyst David Miller expects OWN to lose $25 million this year and not reach breakeven until mid-2013. On the ratings front, our bet is that OWN won't be a top 30-rated cable network at year's end.
I couldn't be more disappointed to read this right now. While many detractors will ask why a new year has to bring on new changes, many see a new year as an opportunity to shed the failures of the previous year and move on to success. A new year is akin to starting back at one. It's not just a new month. It's a new month in a new year where you get to set the course for meaningful change. If nothing else, think of a new year as a placebo that makes you act like you're healed. I stand firm in my belief that this year will bring more changes to our global culture than we could ever imagine.
Few motivational quotes and feel-good trite statements about my power within actually get me to take action to improve my life. It's for this reason that I am ridiculously excited for this network and its shows. Viewers will have an opportunity to learn from others who have been where we are. We will get 24 hour access to stories about how we can get there from here.
There has been a pall over television for some time now. Scripted and unscripted Reality TV has dominated our culture, but very few shows have represented my reality. Television executives are doing a disservice to those of us who still believe in the power of people. As her shows evolved, Oprah Winfrey represented someone who believed in positivity and had the power to make it happen. The OWN network is her step forward and the legacy she will leave on us.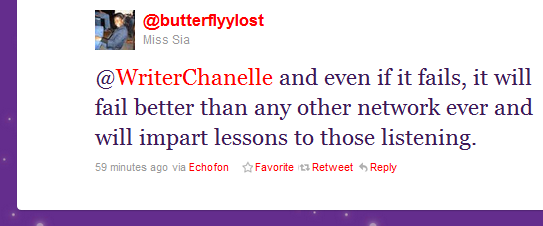 It is time to move on from programming geared toward our animal instincts. The OWN network will fail because no one has the stamina to be their best self all day, every day?? I hurt for you and your jaded disbelief in the human ability to reach into ourselves and be the good people that we are innately. The years between 2001-2010 turned me into the worst version of myself. I lost faith in people. I stopped believing in love. I disconnected from all emotion because it hurt too much.
I hope young people will watch OWN because, like #genychat, we will be able to learn from the generations that came before us. Besides, almost all of the programming that is geared towards our age group belittles our generation. The most popular shows don't speak to our ability to be better people. They don't teach us about saving money, or show people struggling in their college courses. They show people partying, being disrespectful, fighting, drinking, and having anonymous sex. I am sick of the whole genre.
You can find the OWN network channel using the Channel Finder.
In 2011 I will make changes every day, all day to be the best version of myself again. The next ten years of my life will be better because I've decided to own my life and take it where it's supposed to go.
If You Really Knew Me is one of the amazing shows that, if MTV keeps it on the air, has the potential to change even more lives.
Like a reality version of The Breakfast Club, each episode of If You Really Knew Me takes place at a different high school, and follows five students from different cliques as they go through the life-changing experience of Challenge Day, a one-day program that breaks down the walls between cliques, and completely changes the way students view their school and each other. Watch the amazing transformation each week as new students open up for the first time and try to change by revealing who they really are, behind the cliques and the labels. Is it possible to change your life, and maybe even your high school, in one day? These students are going to find out… on If You Really Knew Me.