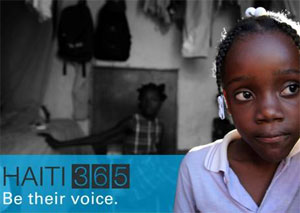 The 2010 Haiti earthquake was a catastrophic magnitude 7.0 Mw earthquake, with an epicentre near the town of Léogâne, approximately 25 km (16 miles) west of Port-au-Prince, Haiti's capital. The earthquake occurred at 16:53 local time (21:53 UTC) on Tuesday, 12 January 2010. By 24 January, at least 52 aftershocks measuring 4.5 or greater had been recorded. An estimated three million people were affected by the quake;[8] the Haitian government reported that an estimated 230,000 people had died, 300,000 had been injured and 1,000,000 made homeless. They also estimated that 250,000 residences and 30,000 commercial buildings had collapsed or were severely damaged.
One of the best aspects of Twitter is the ability to gather voices globally on one topic. Many events have brought together my oft divided Twitter timeline, but the 2010 earthquake in Haiti was especially unifying. Nowhere but on Twitter could you find so many people discussing the tragic events of that day. In order to stay up to date, I followed @RAMHaiti that day. I never stopped following and feel as though Haiti has always been in my thoughts.
There is so much that still needs to be done for the people of Haiti. How many more donations to Yele will it take? How did the donations help?
It's easy to be skeptical of online activism campaigns, though. Some will argue that it's taking the easy way out. Some will say that someone who goes to Haiti cares more than someone who texts in a $5 donation. They may have a point, but I believe that it's better to have many $5 donations that can provide the aid needed than a few people on the ground.
UNICEF is promoting the Haiti 365 program to give a voice to Haitian children, the next generation who are taking on adult responsibilities now. Many have uploaded a video message pledging their support.
DONATE
$10 – a year's supply of water purification tablets
It can be difficult to have politically charged conversations on Twitter. Objectivity is not always present. I hope the one year anniversary of the Haiti earthquake doesn't devolve into battles of words and is, instead, remembered with reverence.