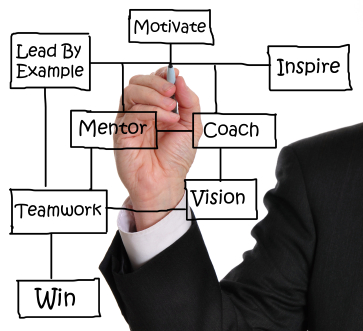 GenYChat Topic 1/12/11
#GenYChat is tonight at 9pm ET. We will be discussing mentorships with a specific focus on their benefits to each generation. With the evolving workplace many professionals are scrambling to understand, train, and retain new talent. Mentors are the key to that process. Without someone experienced in the company to provide insight and guidance, new hires are left to find a way on their own, which can have advantages and disadvantages.
A 2008 Spherion Emerging Workforce Study found that only 43 percent of workers felt job satisfaction. Further,
Training and continuing education are cornerstones to retaining top talent. Workers' success depends on how many new skills they can develop along their career path. This may include classroom instruction, lunch and learns, or mentoring programs where workers can learn from one another. Mentoring can also be a part of the on-boarding process, which can kick off a new employees' educational path, and allows mature employees to share their knowledge and experience with future leaders of the company.
The Spherion Emerging Workforce Study reveals top drivers for retention, and although healthcare benefits (78%) and compensation (75%) are viewed as the most crucial to retaining employees, according to surveyed workers, retention is more than salary and benefits. Employees need to believe that they are part of the fabric of their employer's workplace culture, while achieving their career goals and building a satisfying career path.
Special Guest Host!


Mark Babbitt is a passionate advocate for emerging Gen Y talent, entrepreneurship and mutually beneficial mentor relationships. Babbitt is Founder and CEO of YouTern where future business leaders find mentors among today's dynamic innovators. A lifelong entrepreneur, mentor and speaker, Mark's diverse background includes two successful online recruiting start-ups and a decade of experience as CEO of a Silicon Valley marketing firm.
How to Participate in #GenYChat on Twitter
If you haven't participated in the chat before, but have insights to share, please do the following to participate:
If using Twitter.com:
Type "#genychat" into the search field
Reply and ReTweet but add "#genychat" onto your tweets in order for everyone participating to see your tweets
If using TweetChat:
Sign in through OAuth. (note: Please read this information about using  OAuth to give third party applications access to your account)
Type "genychat" into the search field (The "#" is already provided)
Click Go
Reply and ReTweet. TweetChat puts the hashtag in for you so you don't have to
If using TweetDeck:
Click the + symbol to add a column
Type "#genychat" into the search field. A column will appear as the last column in your TweetDeck
Using the left arrow button, move it next to your Mentions column to better see and respond to your replies while in the chat
Click the Settings button
Click on the Twitter tab
Click on Auto include hashtags when replying
Click Save settings
Reply and ReTweet. TweetDeck puts the hashtag in for you so you don't have to. (Note: You still have to add "#genychat" onto your own tweets in order for everyone participating to see your tweets)