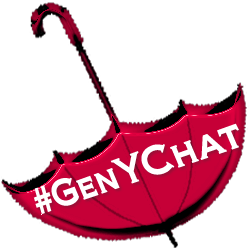 For this week's #GenYChat on Non-Profits and Social Media you are getting insight into the questions ahead of time, as well as resources to aid in the discussion. #GenYChat is at 9pm ET on Wednesday 1/19.
According to a survey done by Ventureneer and Caliber,
• Nonprofits using social media have more tolerance for failure. Trying something new, even something as widely used as social media, usually involves some risk and those unwilling to risk failure are unwilling to try social media.
• Nonprofits that aren't using social media generally do not describe themselves as innovators. They are more likely to let others test something new before they try it.
• Nonprofits that aren't using social media are more likely to be organizations that want a
rock-solid case for any new undertaking
Social Media Today also provided an analysis of a Non-Profit Benchmarking Report noting that:
Looking at how survey respondents use commercial social networks, the most popular role is for traditional marketing—to promote the non-profit's brand, programs, events or services—with 92.5% of survey respondents indicating this role as the purpose of their presence on commercial social networks.
The second most popular role is for fundraising (45.9%). Program delivery (34.5%) and market research (24.3%) via the social network are utilized, but less frequently.
Special Guest Host!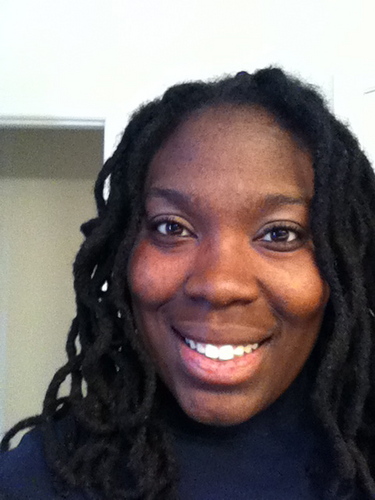 Trained in Public Relations, Keisha J. Reed decided that she wanted to make a bigger impact on the community that she resides in and work for the nonprofit sector. A product of nonprofit programs that impact inner-city children, she understands the importance of the presence of these programs because they helped introduce her to arts and culture. Martha's Table, Say Yes and Girl Scouts are just some of the programs that Reed has contributed to.

Questions
Q1. What is the benefit of social media for non-profits? #genychat
Q2. Is there a difference in business strategy for non-profits vs. for-profit organizations? #genychat
Q3. Does the "fearless" stereotype work in favor of GenY'ers in the non-profit industry? #genychat
Q4. How can a consultant explain the monetary value in investing in social media to a non-profit? #genychat
Q5. How can non-profits appeal to each generation without pandering to them? #genychat
Q6. What metrics determine the success of a non-profit's social media engagement? #genychat

How to Participate in #GenYChat on Twitter
If you haven't participated in the chat before, but have insights to share, please do the following to participate:
If using Twitter.com:
Type "#genychat" into the search field
Reply and ReTweet but add "#genychat" onto your tweets in order for everyone participating to see your tweets
If using TweetChat:
Sign in through OAuth. (note: Please read this information about using  OAuth to give third party applications access to your account)
Type "genychat" into the search field (The "#" is already provided)
Click Go
Reply and ReTweet. TweetChat puts the hashtag in for you so you don't have to
If using TweetDeck:
Click the + symbol to add a column
Type "#genychat" into the search field. A column will appear as the last column in your TweetDeck
Using the left arrow button, move it next to your Mentions column to better see and respond to your replies while in the chat
Click the Settings button
Click on the Twitter tab
Click on Auto include hashtags when replying
Click Save settings
Reply and ReTweet. TweetDeck puts the hashtag in for you so you don't have to. (Note: You still have to add "#genychat" onto your own tweets in order for everyone participating to see your tweets)