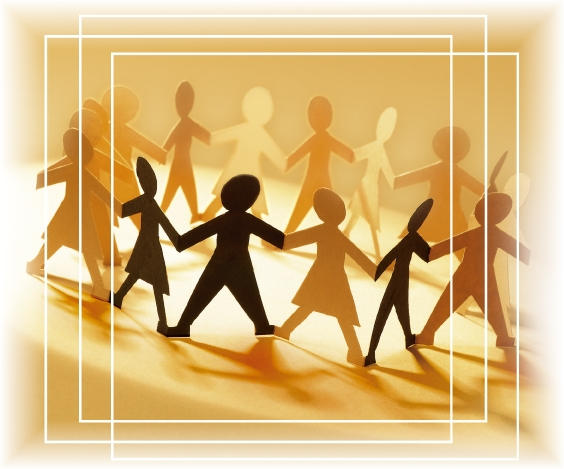 The following is a guest post by Benjamin Daniel of WriteRight Publications. Benjamin is really big on education research, measurable metrics, improved education outcomes and education reform. He has successfully lobbied for increased funding for early childhood education funding, done field work and led teams as a community organizer. Benjamin also led nonprofit and community development initiatives in underserved communities.
This post is continued from A New Soviet Model for American Education Part I
So, what does work? How do we fix our middling American education system? I've often wondered if we haven't given the Soviet Communist collectivist model a bad rap. If you're aware of the "it takes a village to raise a child" saying, you know where I'm headed with this.
We (Don't) Live Together
One of the biggest and most difficult problems we need to overcome in education is that often each of the actors involved (teachers, students, parents) brings different agendas to the classroom. Teachers have a curriculum they have to follow; the state and school requires that a lesson be taught in a specific time frame. These lessons help teachers prepare students for both the next grade level, long-term, and mandatory testing, near-term. These tests, if students perform well on them, help schools earn congratulations from other educators, parents (hopefully) and legislators which, in turn, could mean more money or, perhaps, a successful bond issue for another school in the district or improvements to existing schools.
Some districts are paying teachers more money if students perform at a certain level both in the classroom and on standardized tests. There's a financial incentive to get as many students as possible doing well enough to not only pass classroom and standardized tests, but to pass them at a certain level. These bonuses can help teachers pay their bills, buy a bigger house, improve their existing homes, buy another car or take vacations. Of course they want to do well.
But wait, you say. What about students and their parents? Students are getting a couple different kinds of lessons in school: intellectual, or thinking, lessons (we'll call them practical since they're supposed to put kids on the road to college and a college degree which, in turn, is supposed to help them earn more money over the course of their lives than they would without it) and moral, or personal, lessons. Codes of conduct, rewards and punishments for good and bad behavior and for good and bad classroom performance are designed to teach personal lessons. Students, then, depending on the school and its reward/punishment structure, have an incentive to do well and behave. Their reasons, however, are not the same as or even in line with those of teachers.
Finally we have parents. It's easy to say, "That kid's mom and dad obviously don't spend enough time with him/her. See how poorly he/she does in school? Look how disrespectful toward other students and teachers he/she is!" This, of course, both oversimplifies and reduces a parent's role in a child's education. Some parents send kids to school to learn, to have opportunities for better jobs and to stay out of trouble. Other parents don't care how their kids perform and just want them away from the house for the time they're in school. Parents, then, don't have the same motives for helping their kids be successful students as the kids or the teachers.
To read what will motivate us to change, please come back for Part III to be published later this week. Until then, please leave your comments below.
You Might Like...