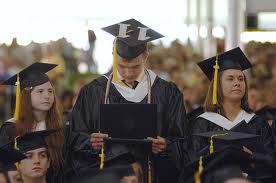 The following is a guest post by Liz Funk (bio below)
We've all felt buyer's remorse.  That lime green sundress that looked great in the fitting room looks putrid in the natural light.  You decide to splurge on a dinner out, ordering an $18 entrée. When you finally eat it, it's good, but not $18-good.  You buy a bag of clearance clothes from the Gap, get home and deeply resent spending $60 on non-refundable clothes.  It happens to everyone, every now and then, and you move on, because hopefully your buyer's remorse isn't on items worth more than a few hours' pay.
But, what if you have buyer's remorse for a major investment you made that will take years of income to pay off? And, without the resources to pay off such an investment, it seems like it was a terrible idea?
The "crap economy" and the devastating impact that the 2008 economic crash has had on young people has caused widespread unemployment among 20somethings.  Because young people don't have jobs, a) many young people don't have the money to repay their student loans, and b) many young people are wondering why they went to college in the first place, if they're unemployed!
While some "quarterlifers" miss college and want to go back to a simpler time, others are thoroughly resenting their college experience.  Here's how to reconcile this:
How to find value in your degree
1) First and foremost, be nice to yourself.  Before 2006, there were relatively few people who had an idea that the economy was going to go so far downhill, and odds are good that you weren't one of them.  There's nothing you can do to change the fact that you did go to college (i.e. a time machine), so be compassionate and nice to yourself and don't beat yourself up.
2) Write down everything positive that you got out of college, whether it was a few really good friends who you still keep in touch with, some awesome memories (write each of them down!), or classes where you read some life-changing books.
3) Be critical of the system.  There is definitely something messed up in that our society encourages entering college seniors to take out loans to go to the best college they were accepted to, but many take out a Range Rover's worth of student loans, picking majors that will not help them pay off these loans.  This isn't to say that you should major in engineering if you aren't interested in it. Rather, we should encourage students to consider alternate paths. Rather than rushing from high school straight into college, students should consider taking a gap year or two to work, travel, or intern so they have a stronger sense of what they might want to do professionally.  Then, if they do take out student loans, they'll be investing in an education that will help them pursue their passions, rather than going to college because that's what you're supposed to do, without much of an endpoint short of graduating.  On that note, give yourself a break from job hunting, worrying, and stressing.  This will ensure that you have some mental and emotional energy to brainstorm both where you want to go from here and how you can tap into what you learned in college to help you carve out a career!
But, overall, be nice to yourself because you can only move forward to a place that's more positive if you're really rooting and advocating for yourself!
Your turn! How do you come into your own when the first years of your adult life are marked by joblessness, instability, angst, and incessant money problems?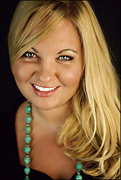 Coming of Age in a Crap Economy is the brainchild of Liz Funk, a New York-based freelance writer, author, and college lecturer. Liz has written for USA Today, Newsday, the Washington Post, New York magazine, the Christian Science Monitor, CosmoGIRL!, Girls' Life, the Baltimore Sun, the New Jersey Record, the Albany Times Union, Lemondrop.com (AOL), and the New Humanist (UK). She is the author of Supergirls Speak Out: Inside the Secret Crisis of Overachieving Girls, a non-fiction look at how today's young women feel that they must be constantly improving themselves if they want to be loved. She regularly speaks at colleges about how young women can overcome perfectionism and about breaking into journalism/publishing, and she has been a guest lecturer at Columbia University, Cornell University, Duke University, New York University, Boston University, Emerson College, Rice University, Whitman College, the University of Iowa, the University of Missouri, Mississippi State University, the University of South Florida, and Penn State University, among many other colleges.
She graduated from college in 2009 with high honors in English literature and has yet to be extended a single full-time job offer. She lives in upstate New York with her collie, Buddy (who she's pretty sure has figured out the meaning of life), and her parents, of course.
You Might Like...