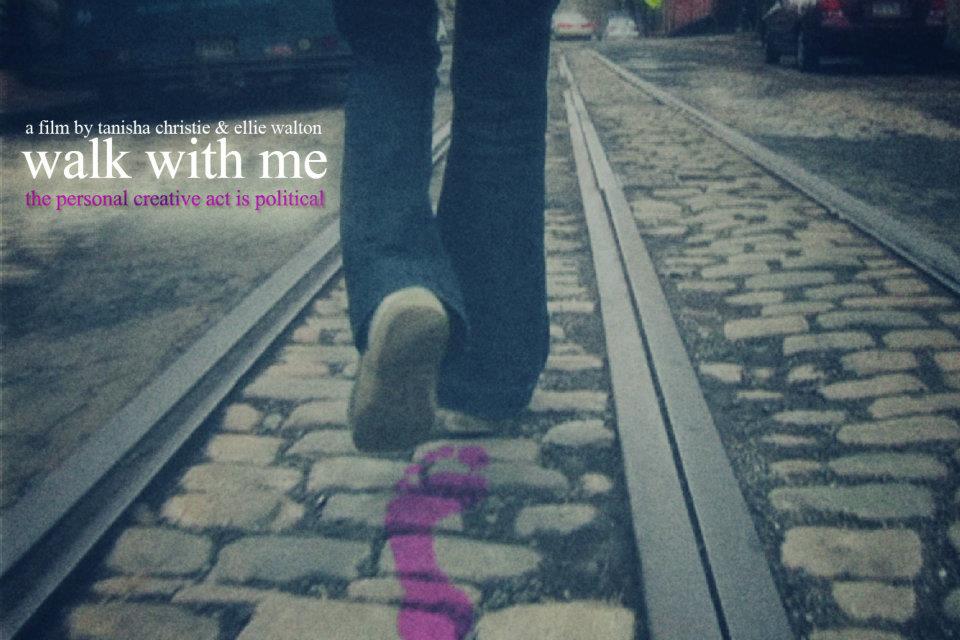 Margaret Mead said, "Never doubt that a small group of thoughtful, committed citizens can change the world. Indeed, it is the only thing that ever has."
Four years ago Tanisha Christie and Ellie Walton started on the path to creating a documentary fraught with inspiring tales of thoughtful, committed citizens who believed in their power to create change.
On Thursday, February 2, 2012 the completed project, "Walk With Me", will have its first screening at the Arena Stage in Washington, DC at 8pm.
Against the backdrop of historical moments of social change, "Walk With Me" is an expressionistic documentary that follows three women who use theater to inspire, stir and animate our democracy. Journeying with them while they work in prisons, community centers and schools, we see how theater can ask and answer critical questions: How do we fight injustice? How do we reclaim our personal and collective history? And, how do we inspire positive change in each other? "Walk With Me" shares that the personal creative act is a political one revealing that one person – one artist – can make a difference.
This may be the first screening of this film, but these two ladies are not newcomers to this world. Ellie Walton recently received the Mayor's Arts Award for Outstanding Achievement in Arts within the Washington, DC community. Tanisha Christie spent many years in the Washington, DC community as an actor-educator-director. She was formerly the Assistant Director at DC's Living Stage Theater Company/Arena Stage.  She now lives in New York. Both were inspired to make this film by their mentor, the late Rebecca Rice who is featured in the film.
Check out the "Walk With Me" trailer
Walk With Me Teaser from Ellie Walton on Vimeo.
Suggested ticket price is $20 but no one will be turned away. Please pay what you can.
Seats are limited, so please RSVP here to reserve a seat: ayaartsandmedia@gmail.com
Q & A will follow the screening.
The Mead Center for American Theater (Arena Stage) is located at 1101 6th Street, SW, Washington, DC 20024 or the Waterfront-SEU Station on the Green Line.
You Might Like...