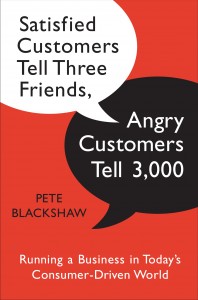 This is a clip from an episode of Seinfeld entitled "The Soup Nazi". Towards the end of the clip you see the Soup Nazi describe his logic in refusing service to people who do not follow the rules of his business.
Angry Customers on Twitter
On more than one occasion I've seen angry tweets fired off at companies with accounts on Twitter. These people were never angry with the person who has to answer them, though.
Today I posed a question to the people who follow the Twitter chat: #custserv (and anyone else who was listening). What follows is a transcript of the responses to my question.
[Read more...]